Mesík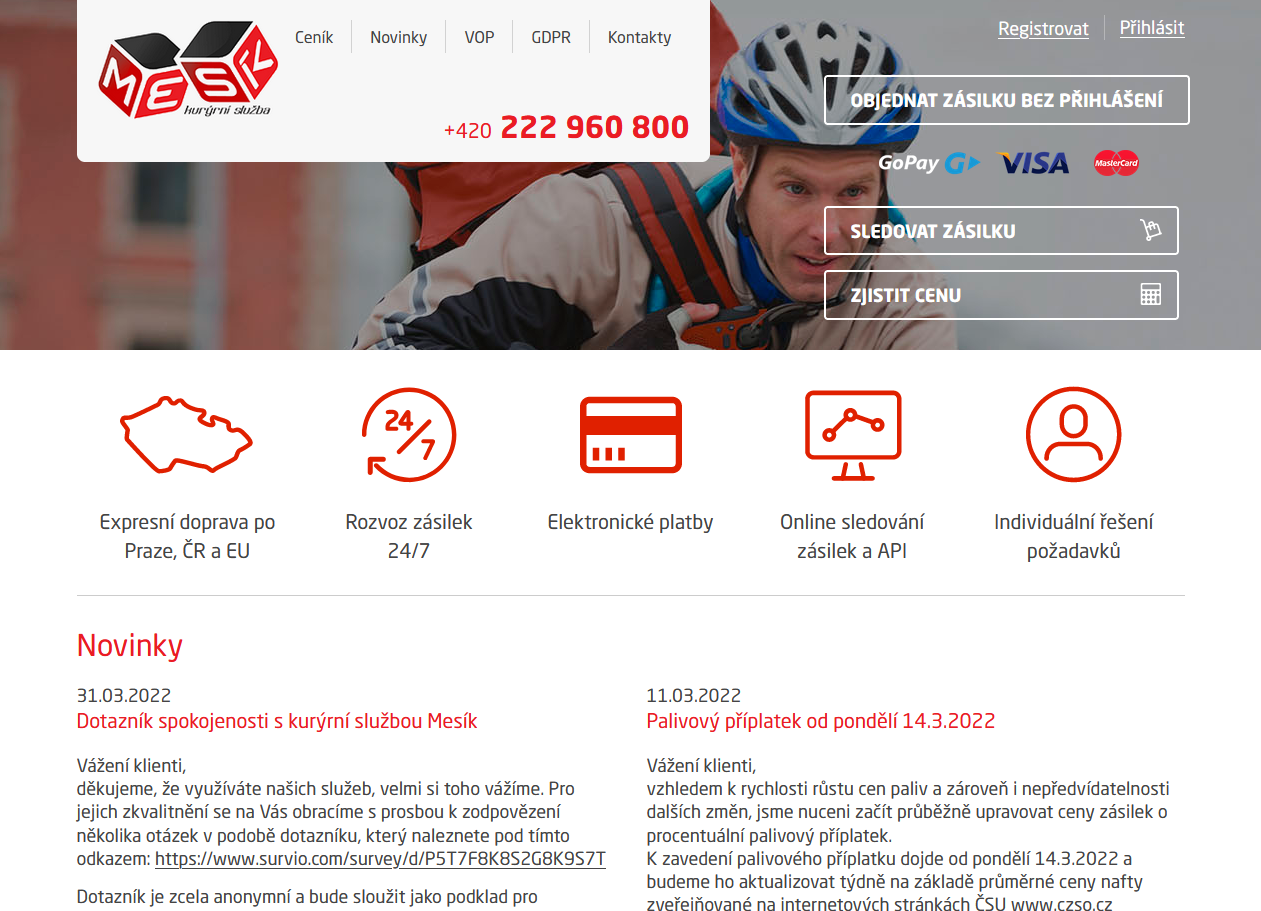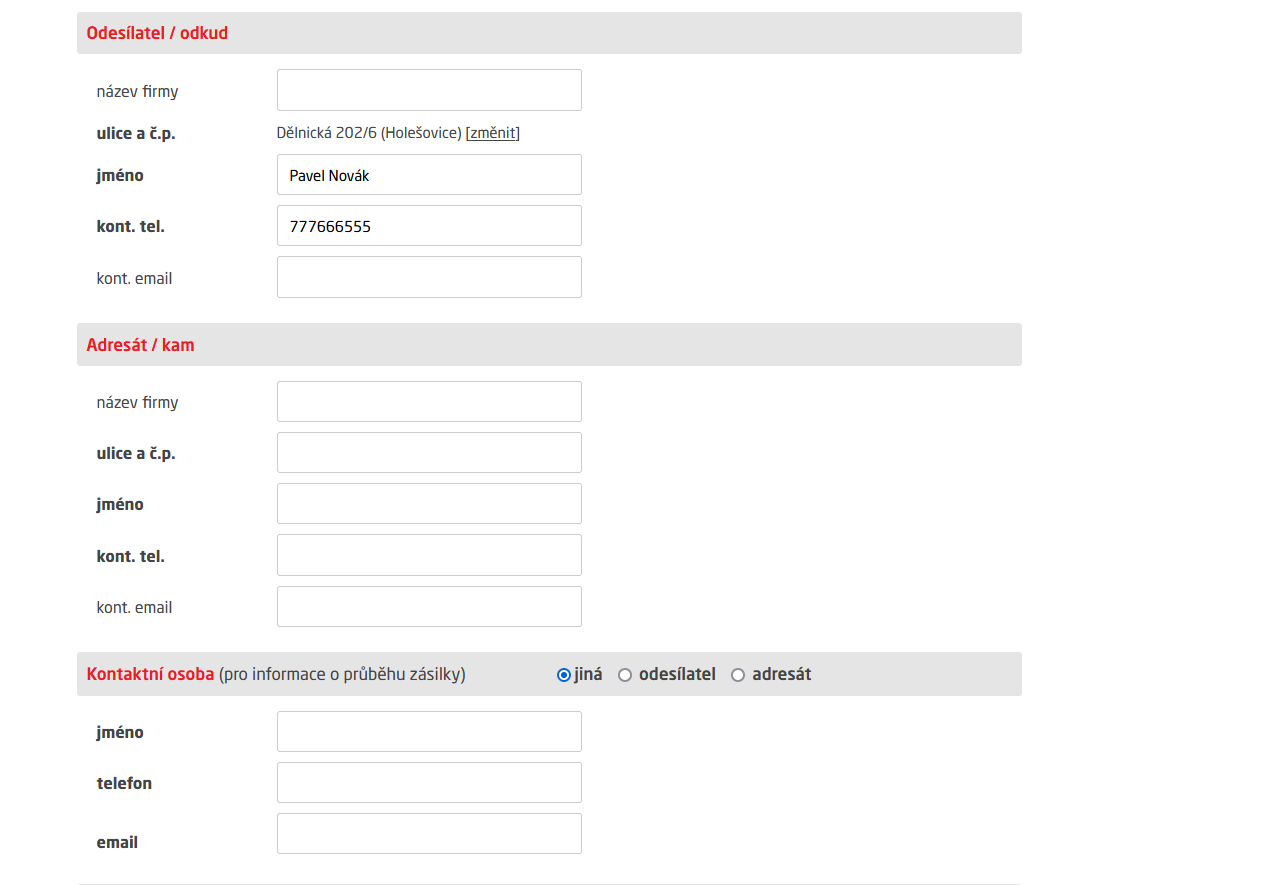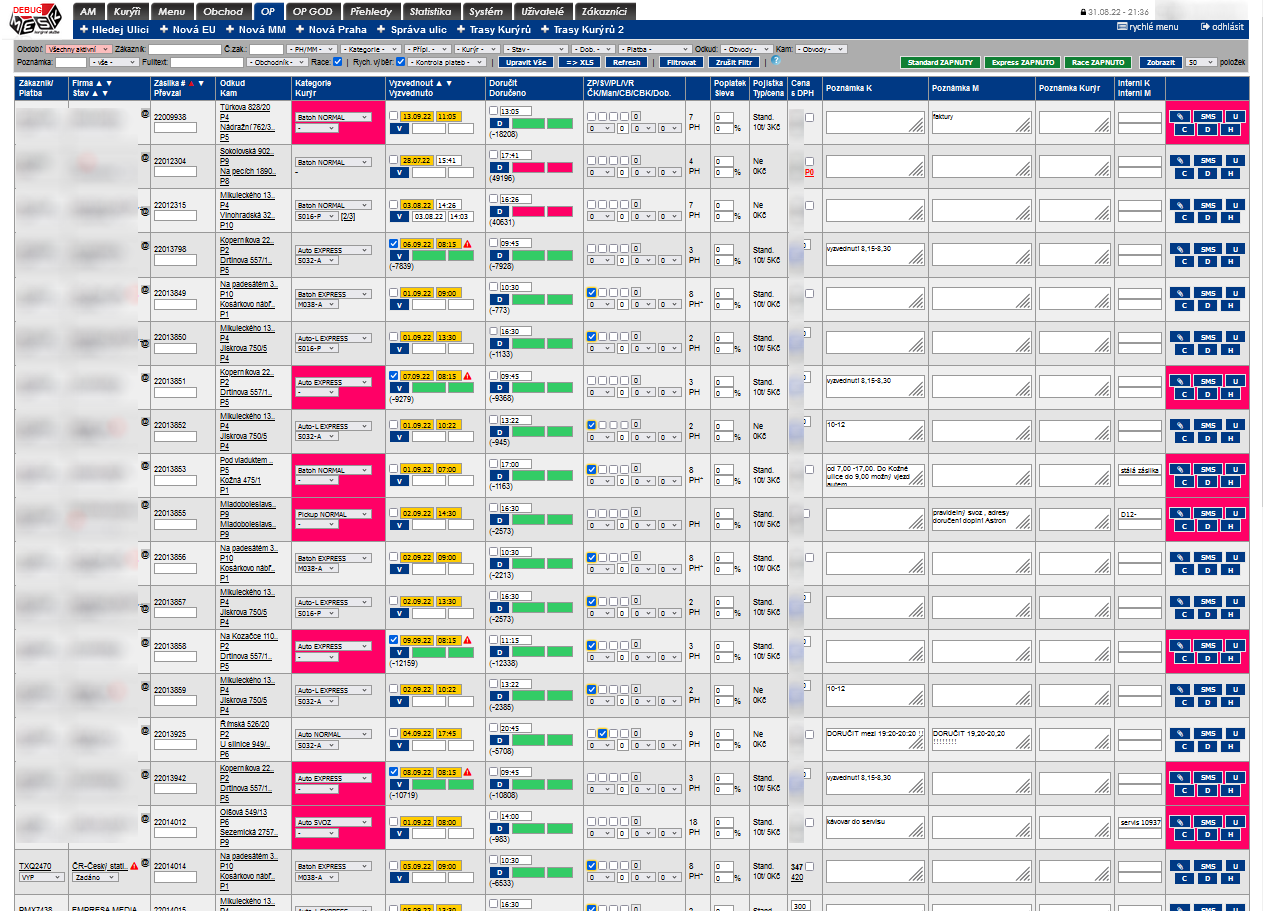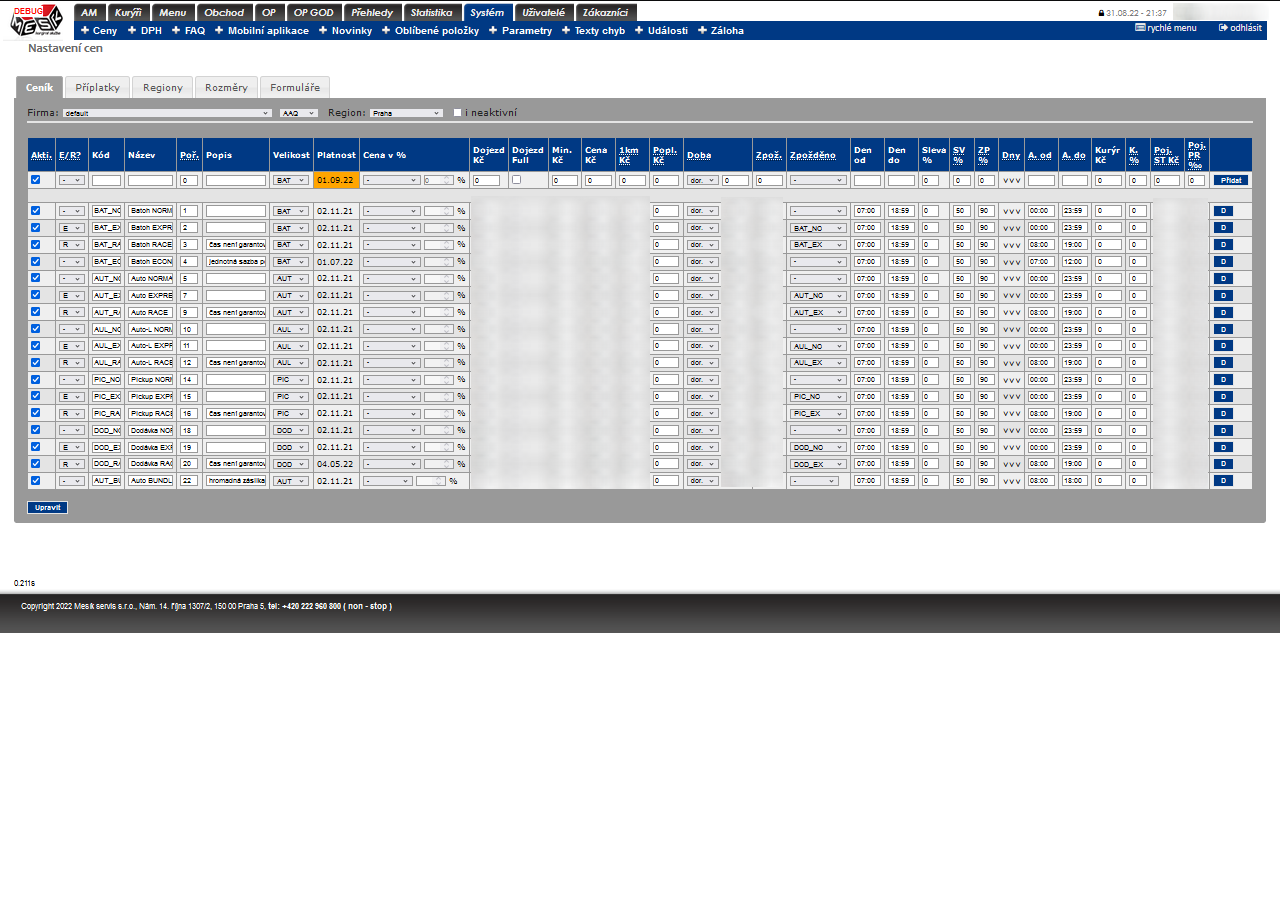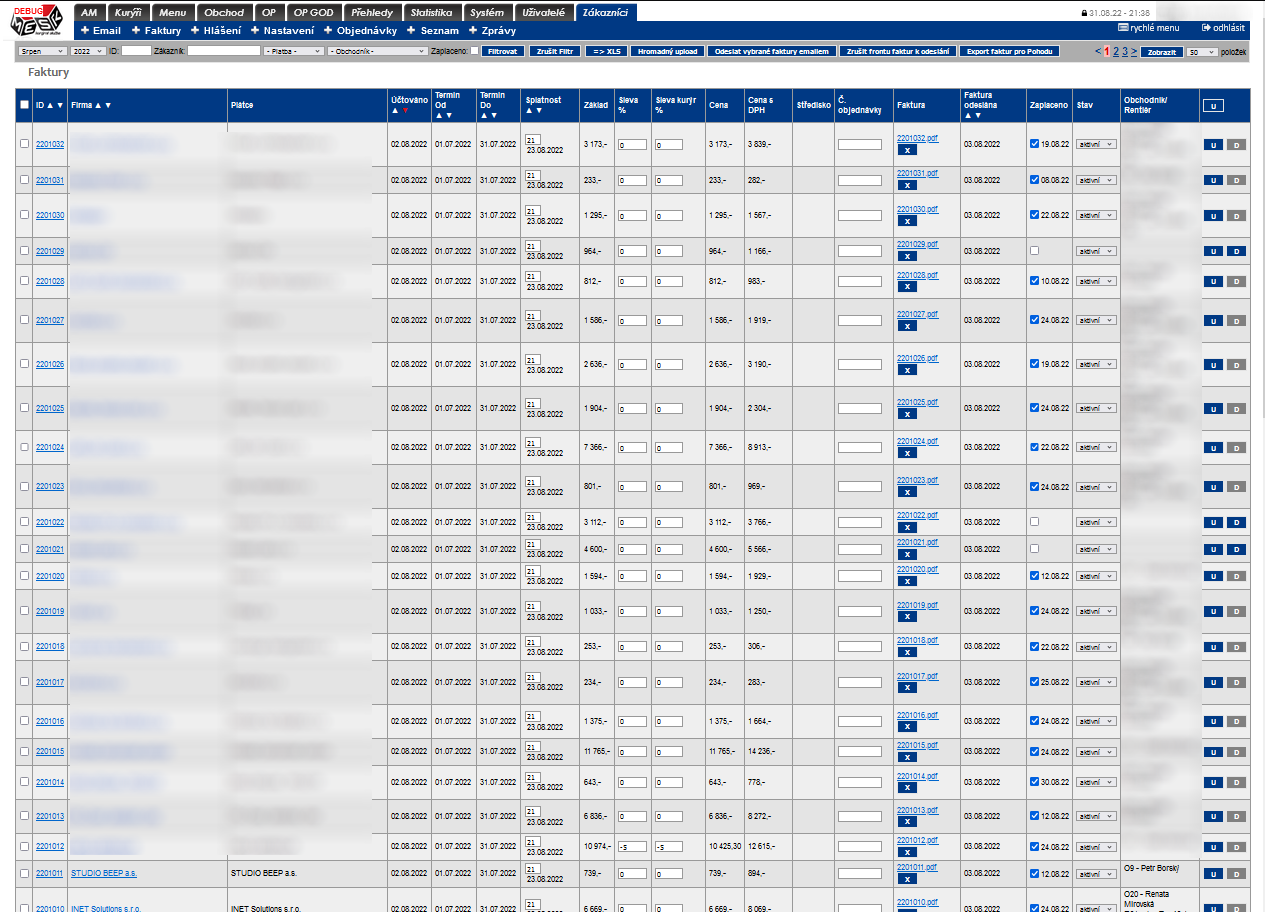 About project:
Our first project and still running. A complete shipment management system with the option of validating addresses on entering, automatic price calculation based on the distance travelled and online payment by card. The system also offers management of addresses, company users, overview of orders and issued invoices.
Couriers use a mobile application communicating with the project via REST API to update shipments during delivery. There is also a Shoptet plugin, enabling the use of Mesik transport on your own e-shop, also communicating via API.
The system includes an extensive administration, including the main operator page, allowing several operators to manage several hundred shipments at the same time.
Project:
Technologies:

HTML, PHP, MariaDB, CSS, jQuery, Git

Co-operation:

since 2005

URL:

www.mesik.cz